Axios Pro Event: Energy Policy chat
Friday, April 21, 2023

12:30pm - 1:00pm EDT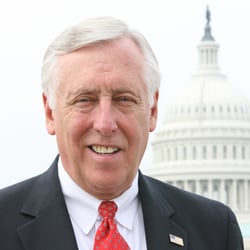 The Honorable
Steny H. Hoyer
Representative, Maryland's 5th Congressional District
Chair, Regional Leadership Council
Member, House Committee on Appropriations
The Honorable
Jared Huffman
Representative, California's 2nd Congressional District
Member, House Natural Resources, Transportation and Infrastructure Committees
Ahead of Earth Day, join Axios Pro: Energy Policy Reporters Nick Sobczyk and Jael Holzman for a conversation with Reps. Steny Hoyer and Jared Huffman about implementing the Infrastructure Investment and Jobs Act, and the Inflation Reduction Act.

This virtual event is free to attend. Please submit your questions to our speakers ahead of time.
Please contact Axios Pro support with any questions or issues.